RANDOM [X]
Charli Brix (UK) & Flexout Audio
Drum'n'Bass
RANDOM [X]
Charli Brix (UK) & Flexout Audio
Drum'n'Bass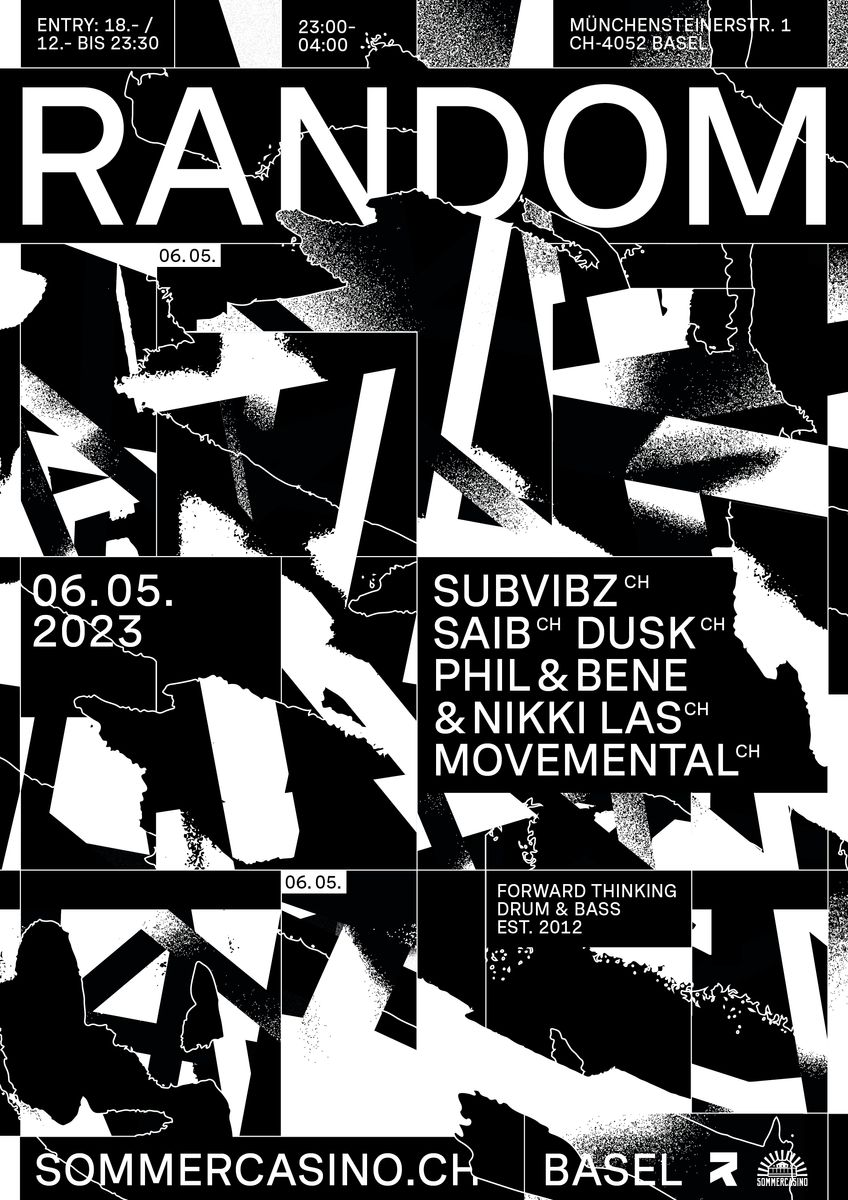 /// Lineup:
-- Charli Brix ('The Art Of Change'-Album Tour, UK)
-- Amoss (Flexout Audio, UK)
-- Arkaik (Flexout Audio, UK)
-- Bassi (Flexout Audio, UK)
-- Ryck (Liquid Sessions, CH)
-------------------------------
New year, new R and it's another family affair for sure: For our first session in '23, we'll bring over some of our closest allies in the dance, some true friends we made over the years and overall guaranteed vibe-providers - it's the Flexout-crew!
Charli Brix is one of the most prestigious vocalists in the scene and the stars couldn't be more aligned in February, as she'll celebrate the release of her debut-album 'The Art Of Change' at Sommercasino. Bassi's on the buttons, Brix on the mic - pure bliss.
The boys are tagging along with the queen and deliver a solid foundation for a 5-hour gunfinger-fight on the dancefloor: Amoss and Arkaik are representing a label known for its forward-thinking sound and innovative approach to electronic music and we can't wait to dive into the darkness.
You know the drill.
x R
Doors:
23:00
Beginn:
23:00
Eintritt:
23.00 - 23.30 // 12 CHF 23.00 - END // 18 CHF
Alterfreigabe ab 18 Jahren