RANDOM [X]
w/ Molecular & Counterpoint Rec
Drum'n'Bass
RANDOM [X]
w/ Molecular & Counterpoint Rec
Drum'n'Bass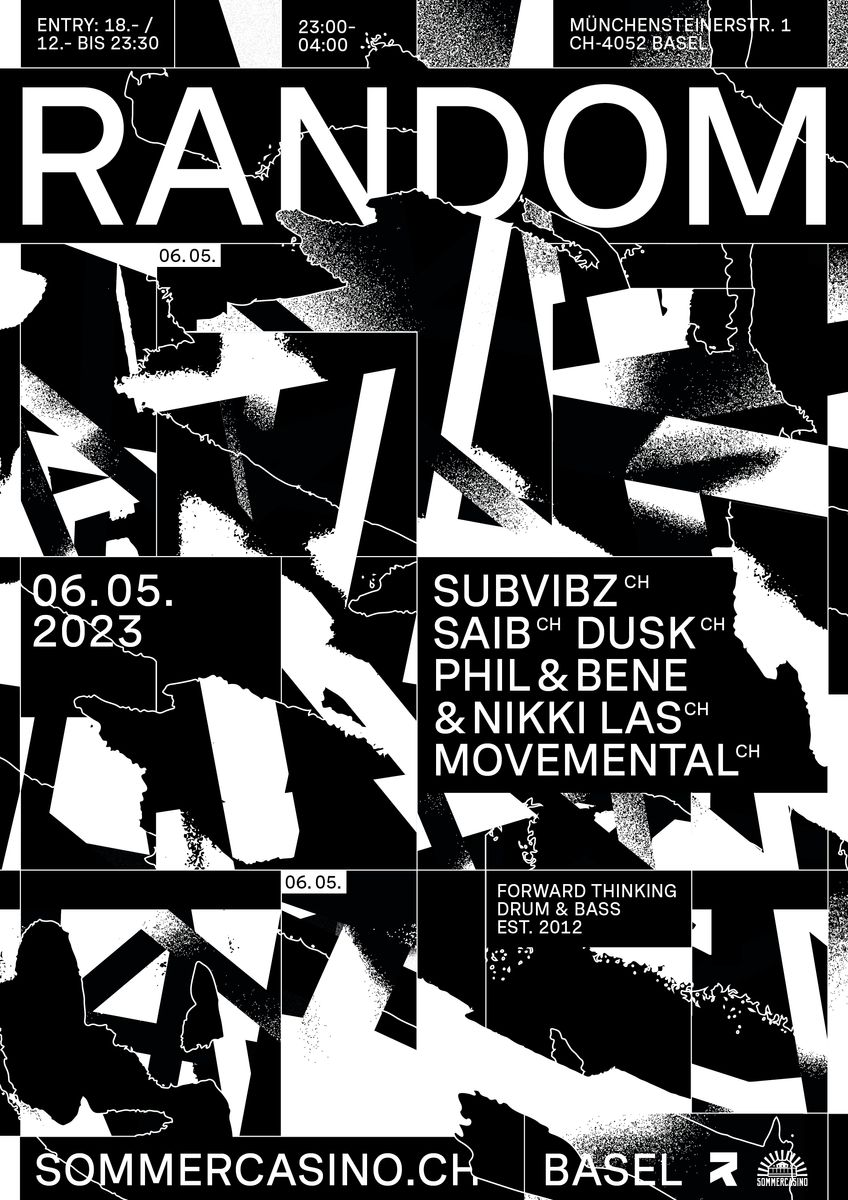 /// Lineup:
-- Molecular (Sofa Sound Bristol/Counterpoint Recordings, PT)
-- Resslek (Transparent Audio/Counterpoint Recordings, PT)
-- Mix'Elle (Counterpoint Recordings, PT)
-- Pix.L (Counterpoint Recordings, PT)
-- FYM (Counterpoint Recordings/RANDOM, CH)

-------------------------------

Our next decade has long started but the bday-season is still going strong. This time the villa is anticipating only the finest Portuguese exports. The crewdem joins forces with Mediterranean delicacy as we embark on a musical journey through the infinite blue.
Porto's prime, Molecular, will be taking the wheel and lead the way in April. He's steadily navigating his way towards the top, setting off serious waves in the process. Known for his smooth rollers with a warm twist, the chemistry is definitely right when he steps into the mix. The dedication and always-forward mindset have never hidden with this one.
For Lisbon-based Resslek stripped-back minimal beats are no stranger. He's carved out a truly underground style over time, fusing the snappiest drums with hypnotic basses in perfect big R sonic fashion. Thanks to his sub-heavy steppers and out of the box thinking, we're in for a treat.
To complete the voyage, their own friends from Counterpoint Recordings will round off the bouquet: imaginative selecta Mix'Elle and head honcho Pix.L are accompanied by our homeboy FYM. Never cheesy always on top, the treasure hunt is on, as X marks the spot.
Doors:
23:00
Beginn:
23:00
Eintritt:
Vor 23.30: CHF 12.- / Ab 23.30: CHF 18.-
Alterfreigabe ab 18 Jahren