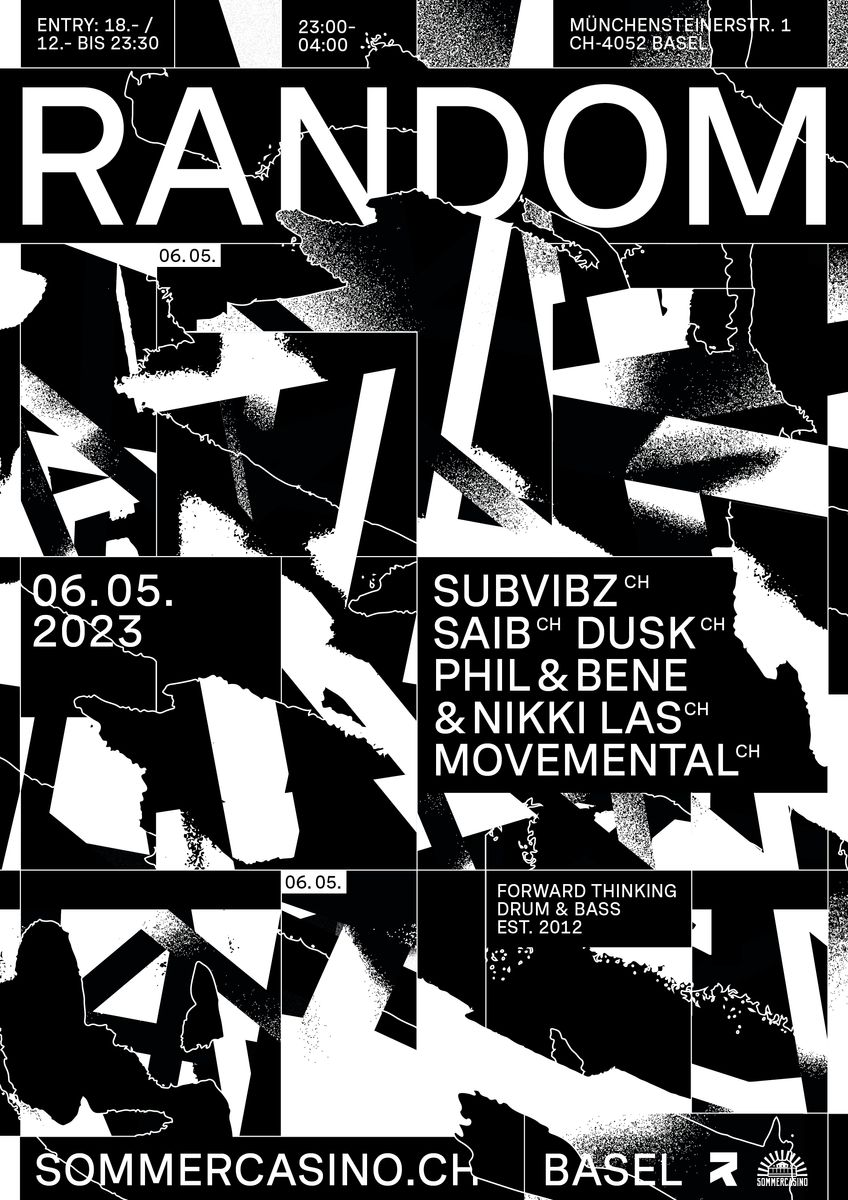 /// Lineup:
-- SubVibz (Drum Army, CH)
-- SAIB (Drum Army, CH)
-- Bene & Phil & Nikki Las (Drum Army, CH)
-- Dusk (BAMMS, CH)
-- Movemental (RANDOM, CH)
-------------------------------
Our birthday season comes to an end! - but not without one last intimate session.
Up next we're showcasing one of Switzerland's finest hubs for Drum & Bass - yup, who would have thought - it's Nidwalden. Drum Army and BAMMS are two of the main players from the heart of the alpine country, single-handedly putting the often underrated region on the map. They nurtured a lively community for the past years by putting on a whole arsenal of producers and DJs, lots of them engaging with the more forward thinking and darker sonics we enjoy as well.
As the big R is all about family, it's a no brainer to bring over our extended fam from the Vierwaldstätter-See.
Small room, heavy sonics - you know the drill!
x R
Doors:
23:00
Beginn:
23:00
Eintritt:
Vor 23.30: CHF 12.- / Ab 23.30: CHF 18.-
Alterfreigabe ab 18 Jahren